SKRTEL GOT WHAT HE WANTED
Submitted by

content

on Mon, 02/14/2022 - 08:25
Martin Skrtel is a forgotten man in Merseyside these days, but the domineering defender spent almost nine years at the club before he made the switch to Turkish side Fenerbache in 2016. While he had a cult following at the club, his exit would always be remembered for the kind of mess that had prior to the switch.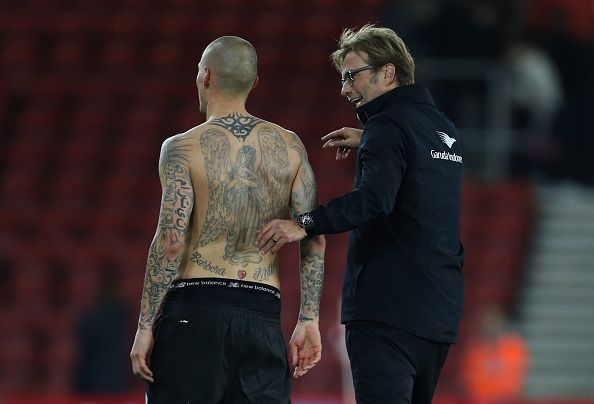 Skrtel was one of the first players to leave Liverpool at the start of Jurgen Klopp's era at Liverpool. The Slovakian played just 18 times for Klopp before he was sold following some nasty events. Skrtel was a key member of the team, playing regularly in the first half of the premier league season for Klopp before picking up a hamstring injury in December.
By the time he returned in March, he came on as a second-half sub with Liverpool leading 2*0. The game ended 3*2 in favor of Southampton with Skrtel dropping on his worse performance in the Reds shirt. He was dropped for the next game, and that was when the ex-Zenit man had a wish.
Skrtel's official account was seen calling Klopp a d******* after he lost his place in the team. The player on his part claimed the comment was never made by him, but instead by his agent who was pissed off by the amount of game time his client was having. The damage had already been done, and the player was sold a few months later.
While Skrtel still maintains his innocence in the matter, one can't help but imagine if it wasn't a plot for him to leave Liverpool after seeing his importance to the team vanish in an instant. The 37-year-old currently plays for Slovakian side Spartak Trnava and is still open to the idea of going back to Liverpool in a non-playing role after he hangs up his boot.